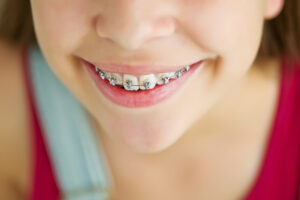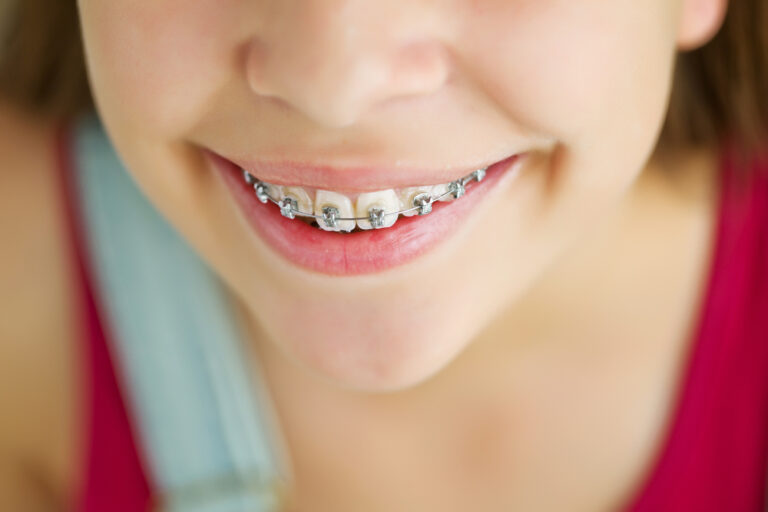 With early orthodontic intervention, the complexity of future conditions and the time of future treatment can be reduced. Sometimes, it can even eliminate the need for later treatment. There are many reasons for seeking early treatment, including inadequate spacing, avoiding injury, and correcting facial growth.
Correcting facial growth can include fixing crossbites, underbites, and overbites. Most often, imbalanced bites are hereditary, but may also be caused from early loss of primary teeth, thumb or finger sucking, tongue thrusting, and prolonged use of a pacifier or bottle after the age of three. A crossbite is when the teeth of the top jaw sit inside the teeth of the lower jaw as the child bites down and causes the jaw to grow unevenly. An underbite on the other hand is when the lower jaw protrudes forward, while an overbite is when the top jaw protrudes too far forward. When these misaligned bites are left untreated, they can lead to jaw pain, teeth grinding, headaches, difficulty chewing, sleep apnea, and the recession of the gingiva. Also, the condition may require surgical correction if not diagnosed early enough. With early intervention, an orthodontist will use a mixture of fixed or removable appliances and/or braces determined on your child's needs. Early intervention can be recommended because a child's jaw is still growing and the bones are malleable.
Even if a child does not have a misaligned bite, they may still have inadequate spacing or overlapping teeth. Teeth may grow in twisted, crooked, or overlapped due to the child's mouth being too small, the loss of primary teeth too early, ectopic eruption, missing permanent teeth, or impaction of permanent teeth. Leaving these conditions untreated will lead to teeth grinding, wear on teeth, unusual stresses on the teeth and jaw, and gum recession. Sometimes, space can be saved once baby teeth are lost to reduce the overlapped teeth and eliminate the need for adult teeth to be removed to fix the crowding. The orthodontist can diagnose these issues with a series of clinical exams and x-rays. Early intervention is important because tooth eruption goes hand in hand with skeletal growth and permanent teeth do not always erupt where their primary teeth were.
If you have questions, or if you would like to schedule an orthodontic evaluation for your child, please contact Cumberland Dental Specialists today!
REFERENCES:
Clinical Practice. "Early Orthodontic Treatment: What are the Imperatives?" JADA, Vol. 131, May 2000.
American Journal of Orthodontics and Dentofacial Orthopedics. Early Treatment Symposium. "The Timing of Early Treatment: An Overview." Vol. 129, Number 4, Supplement 1. Copyright 2006.
3. Healthline. "Everything You Need to Know About Treating an Underbite." https://www.healthline.com/health/underbite#underbite-vs-overbite. Published October 15, 2018.