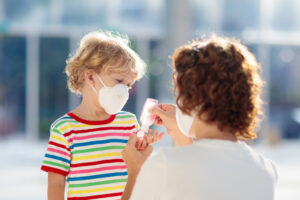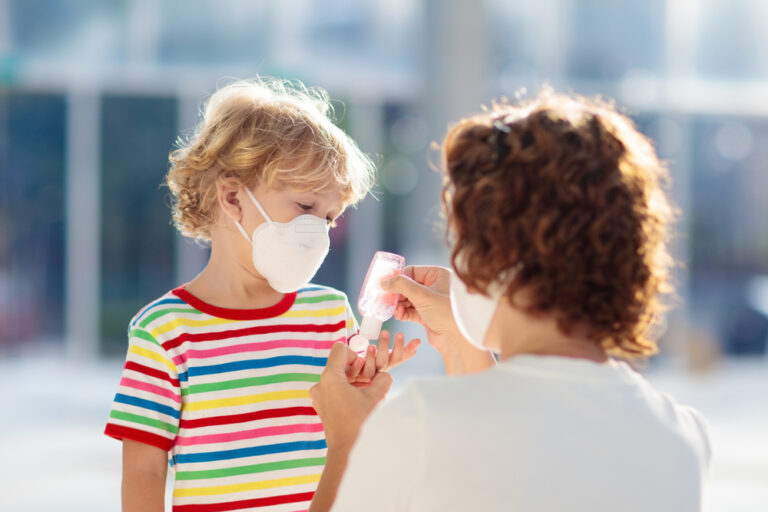 Having received approval from the RI Department of Health and the RI Dental Association, Cumberland Dental Specialists is thrilled to announce that our practice is now open for a select variety of dental services! At this time, we will be practicing stage one dental care, which includes urgent, emergent, and time sensitive procedures. While we do not have a specific timeline for the resumption of our complete array of pediatric dentistry and orthodontic treatments, this is an excellent step in the right direction—and we look forward to serving our patients as best we can during this initial phase of fully reopening.
One critical aspect of ensuring an optimal level of care at this time involves instituting "new-normal" routines and protocols that go above and beyond our already top-level practices. In addition to continuing to employ meticulous infection control measures, some changes and/or differences you will notice in order to maximize everyone's safety are outlined below.
Our office will communicate with you before the day of your appointment to ask some screening questions about your child. You will be asked the same questions about your child again when you get to the office.
To comply with social distancing and minimize/eliminate the number of patients in our waiting room, we ask that you text us from your vehicle to "check-in" when you arrive in the parking lot. Upon arrival for pediatric appointments, text to 401-334-3070. Upon arrival for orthodontic appointments, text to 401-334-9031. In your text, please also identify the make and color of your vehicle, and then wait in your vehicle for us to text you back when we are ready for you to be brought into the office.
Please bring a mask/face-covering with you to put on once we notify you that we are ready. Someone from our staff will then come out to your vehicle to greet you and re-ask the questions from our screening form. We will then have you sign the form with a new pen that we will supply (or you may choose to have your own pen ready). We will then bring your child into the office and take your child's temperature.
In an effort to reduce the number of parents/guardians in the waiting area, depending on the age of your child, we ask you to consider waiting in your vehicle and allowing us to safety and lovingly escort your child to and from your vehicle.
If you do feel it necessary to come into the waiting area, you will notice that there are no longer magazines or children's toys, as those items are difficult to continually monitor and keep disinfected. You may bring your own reading material, iPad, etc. if you feel the need to come into our waiting area.
We have hand sanitizer that we will ask your child (and you) to use when he/she enters the office. In addition, there is hand sanitizer in the reception area and throughout the office for use as needed.
Appointments will be managed in such a way to allow for as much social distancing between patients as possible. This may mean somewhat more limited options being offered for scheduling appointments.
We will do our best to allow greater time between patients to reduce waiting times for you and to reduce the number of patients at the practice at any one time.
For the time being, we will be closing our teeth brushing stations, so please have your child brush his/her teeth well before arriving for the appointment.
All clinical staff will be wearing additional PPE (personal protective equipment) and may look a bit intimidating to younger children. You may want to have some conversation with your young child about that before arriving for his/her appointment.
If you have any questions or concerns, or to schedule an appointment, please don't hesitate to reach out to us online or by telephone at 401-334-3070. We look forward to seeing you and your family again, and we truly appreciate your trust, loyalty, and patience during this unprecedented time.
Stay safe, stay strong, and stay hopeful—we will get through this together!